Handclaps 1.2.0 comes with various features that make it even easier for you to create amazing beat videos. This post gives you a quick rundown on what's new.
I believe that beat video creation really shouldn't be a pain for anyone. 🙌
Easier video format selection
The new video format picker makes it easier for you to pick the right video format.
The redesign also helps you discover new video formats that you might want to try for your next beats (think Instagram Stories or YouTube Shorts).
Support for Instagram TV
Want to post your beats to Instagram in full length? In that case, Instagram will turn your videos into Instagram TV videos. Handclaps 1.2.0 now helps you make sure those videos looks amazing.
IGTV videos can be created in both portrait and landscape formats. On top of that, normal Instagram posts (with the 60 seconds length limit) now also have landscape support in Handclaps.
Here's an awesome Instagram TV beat video created with Handclaps by Live Large Beats:
Support for MP3 and AIFF audio files
Have you lost the WAV files for some of your old beats, but still have the MP3s? Are you on Mac and prefer AIFF over WAV? In any case, Handclaps has got you covered! With this update, Handclaps lets you create beat videos from your MP3 and AIFF audio files.
Whenever you can, try to use WAV or AIFF files over MP3s. The former are uncompressed and will therefore give you better audio quality.
That said, the goal of this update was to make beat video creation as easy as possible. Broader audio file support takes that to the next level.
Windows 11 support
Today marks the release of Windows 11. With Handclaps 1.2.0, the new operating system is officially supported from day one. 🎉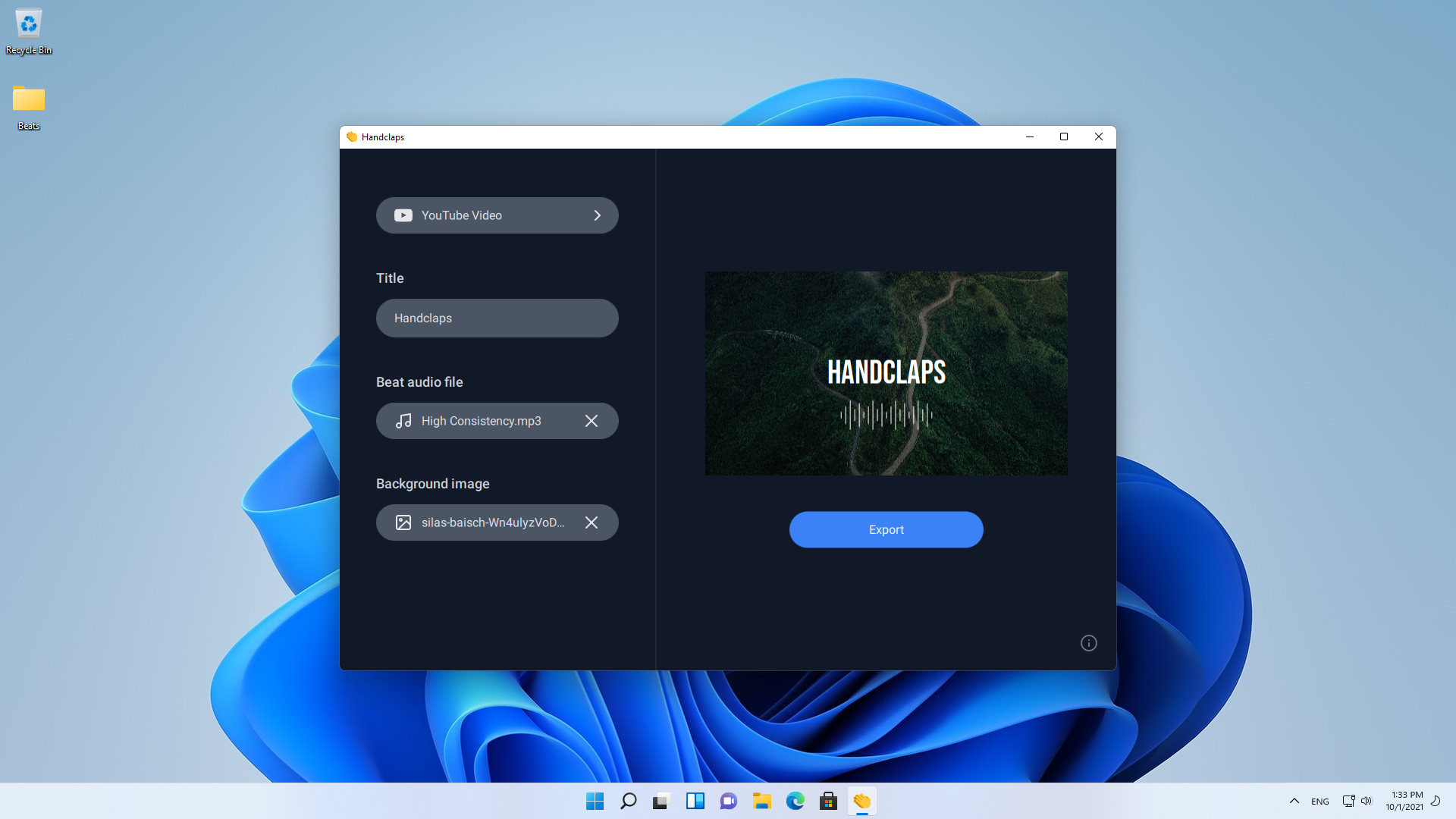 Other changes
Instagram recently increased the maximum length for its Reels video format from 30 to 60 seconds. The new version of Handclaps reflects that.
Handclaps 1.2.0 also fixes a rare font rendering bug and includes a few subtle design changes.
Thanks
Big thanks to the producers, musicians and people that helped me ship this version of the Handclaps Beat Video Maker. In no particular order, my gratitude goes to:
Get Handclaps today
Grab your copy of Handclaps today. If you are fast, you might still get one of the Early Bird offers.