Producers reached amazing milestones with Handclaps in November. 🎉
Some had their type beats blow up on YouTube, others saw success on Instagram or even had their successful moments in real life. Let's check out some of their accomplishments.
Saint Charles
20-year-old drill producer Saint Charles achieved every producer's dream this month. Within two weeks, his YouTube channel went from 1,000 monthly views to 63,000!
Charles started using Handclaps for his beat uploads 1.5 months ago. On November 15, one of his uploads popped off and is now sitting at 28,177 views:
Since then, two other type beat videos on his channel have surpassed 10k views, and his view counts just keep going up. Here's what his YouTube dashboard looks like: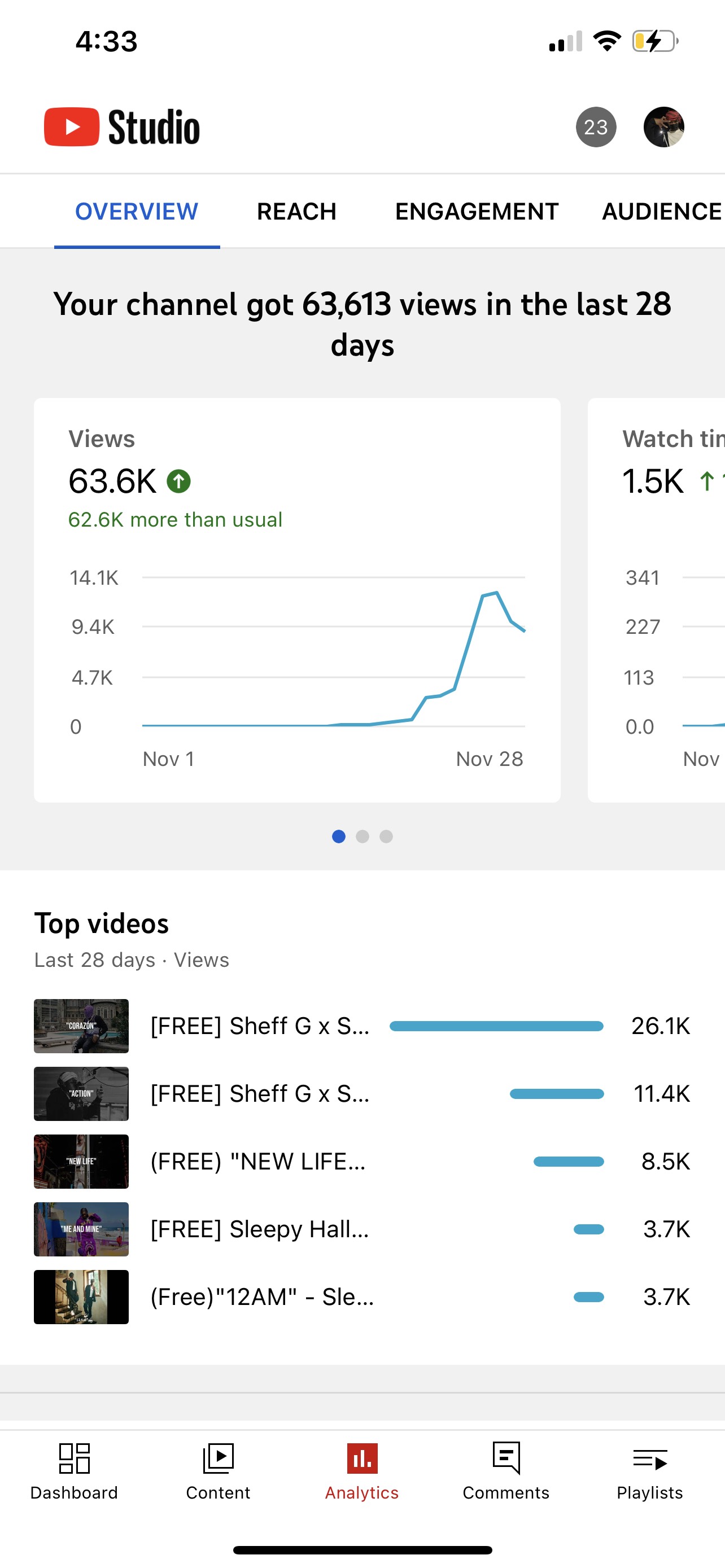 When asked if he did any special promo that could have caused this massive success, he replied:
Nah, one of my videos just did really good and it rolled over to my other videos
Honestly, I'm impressed!
v1theproducer
Swedish drill producer v1theproducer also started uploading his type beats with Handclaps 1.5 months ago. In those 1.5 months, he's had those beats listened to a whopping 8,775 times.
Just like Saint Charles, he also said that he didn't do any special promo.
He attributes his success to picking the right artists for one of his type beats. That beat then blew up (4.6k views) and boosted the view counts on his other beat videos, too.
Just thinking about it, that's insane. His example shows how amazing YouTube can be for your growth as a producer if you hit a nerve. Super well done by v1theproducer here!
Funk Seoul Brother Beats
You might remember FSB from the October Community Spotlight where he saw amazing YouTube success. But being a producer is not just YouTube. There's also social media and connecting with artists.
By posting his beats and sharing his personal story on Instagram, FSB hit 400 followers on November 18. As he said in his Instagram story, that's "400 more than I ever imagined. Thank you!"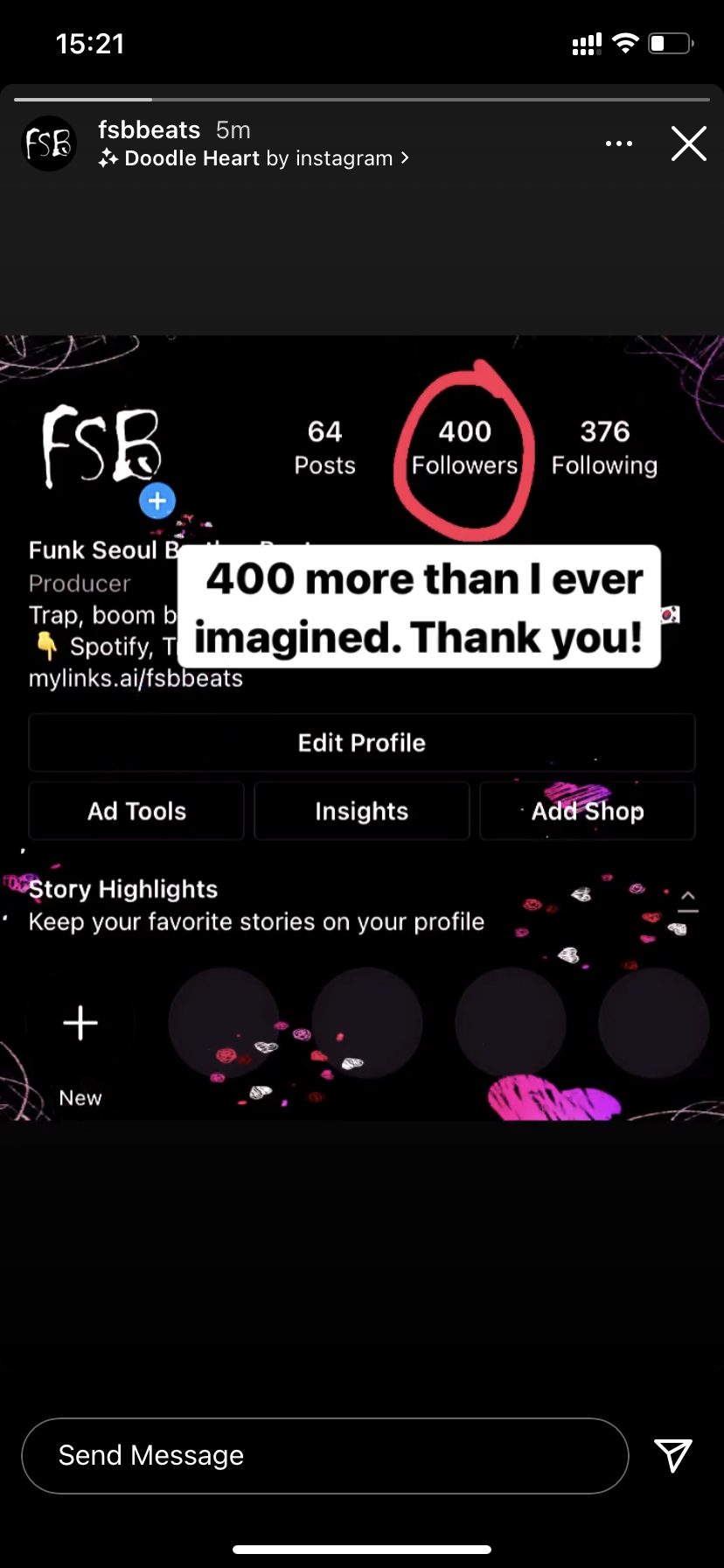 The Handclaps 1.1.0 release blog post states that he had 80 followers in August. He has now reached 5x of that in about 3 months. Super impressive!
DONE
German hip hop producer Done saw an amazing development of his YT view counts in November.
Just two months ago, his beat videos averaged ~30 views. In November, his average was 200 views per beat. One video even reached 344 views. That's 10x his previous average view count.
That's amazing! How did he do it? He and I will cover that in a blog post soon.
Demarco Royes
New York drill producer Demarco shared a really cool milestone in his Instagram Story this month.
On November 19, he heard a song that he mixed and mastered blasting out of a car on his way to work. Isn't that cool?
If you're curious, this is the song: "Big Moves" by Jon Billz X Bentley Bugz
Want to be listed here?
Follow @handclapsapp on Instagram and DM me your achievements. Happy to hear from you!
Want to be a successful producer?
Do you want to see the same growth as Saint Charles and v1theproducer? Do you want your beats to blow up, too?
Check out Handclaps. It's the easiest way to make stunning beat videos to grow your fan base.